About Us
Gearcor was established in 2000 as an e-commerce retailer under the name "MuckBootsOnline" and ran out of the home of our founders. In our humble beginnings we were an online distributor of The Original Muck Boot product line to early internet e-commerce adopters. Over the next few years we began expanding our footwear offering, bringing on some of the nation's most popular safety footwear brands, quality accessories and specialty safety items. To accommodate the increased inventory and growth we moved into our first office and warehouse facility at 805 Valley Plaza Drive in Johnson City, NY.
In 2003 we incorporated as Gearcor Inc, a name that better represented our focus on safety products for "at work" crews and individuals. By 2009 we had already outgrown our Johnson City, NY building and moved into our current 38,000 sqft warehouse located in Conklin, NY. In 2012 Gearcor converted our old Johnson City office into our first and only brick and mortar retail store to serve a unique niche in our local community. The retail store has since grown into the area's premier provider of safety gear offering a wide selection of footwear, apparel and PPE to local businesses, municipalities and agencies.
---
Always keen to innovate we recognized an opportunity to better serve our corporate customers. In 2012 we developed the Gearcor Marketplace platform helping our corporate customers seamlessly manage their employee's safety footwear programs.
The Gearcor marketplace marked a fundamental change in our business and a major shift from B2C to B2B customers. In 2016 we dramatically expanded the capabilities of our platform and added FR uniforms and apparel branding capability as a core offering for our largest customers. Over the next 6 years we relentlessly expanded the capabilities of the Gearcor Marketplace platform. Leveraging our foundation in technology, software and industry expertise we developed into the premier provider of safety equipment to the renewable energy industry.
---
In 2021 Gearcor was purchased by GME Supply. GME Supply is the nation's premier provider of at height safety equipment to numerous industries including telecom, construction, and arborists. The merger dramatically expanded our product offering, importantly adding at height safety and tooling to our portfolio. This allowed us to act as a true one-stop-shop adding immense value, cost savings and efficiency to our corporate clients.
GME Supply's world class distribution network immediately expanded our footprint to all corners of the nation with distribution centers in Atlanta, NY, Missouri, Texas, Colorado and California.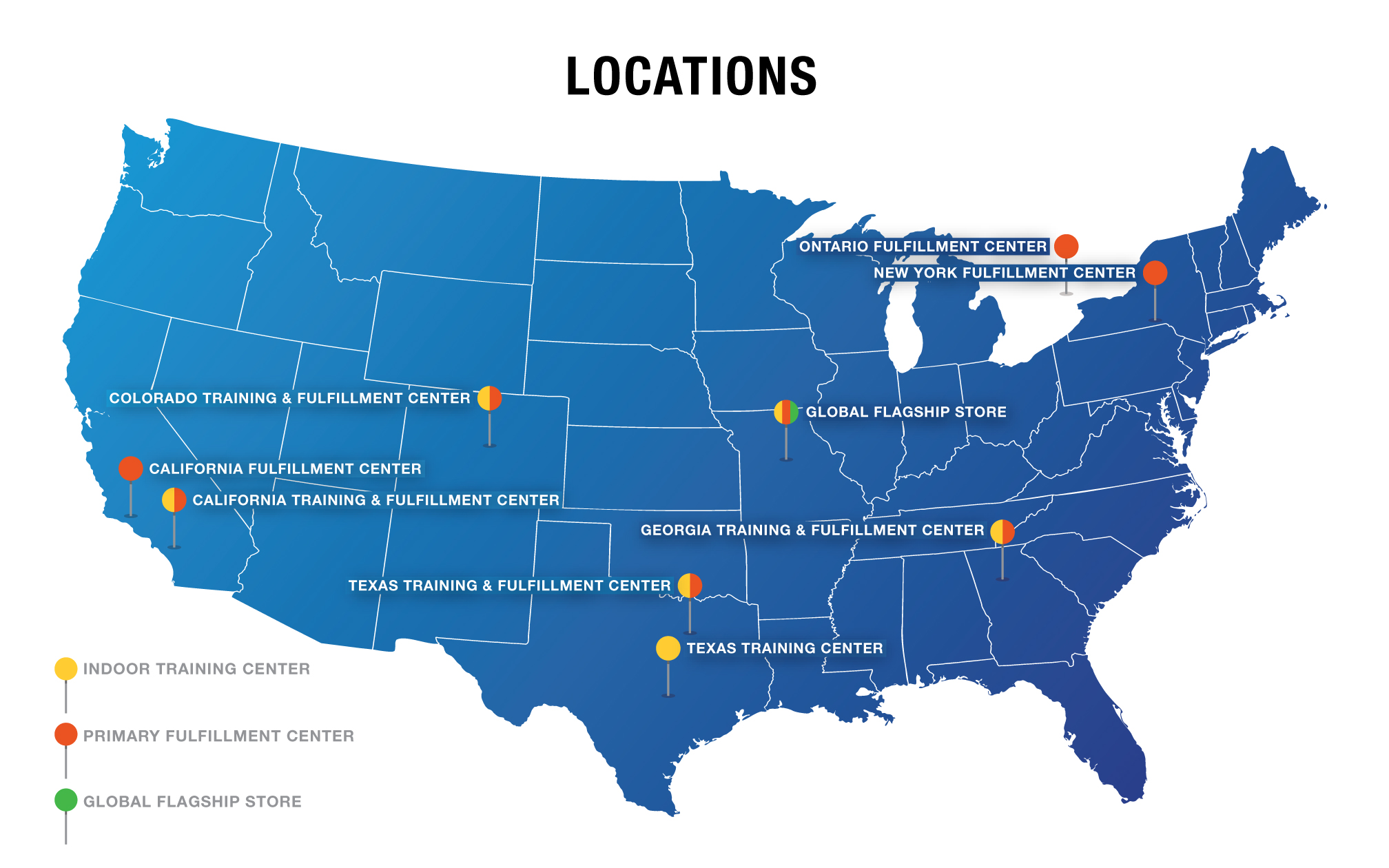 As members of the GME Supply family we are proud to embody our joint mission to keep workers safe and productive on the job, by offering customers timely service and expertise. This word cloud is given to each employee and featured on a wall in each of our locations. It's a symbol of the values we use as we strive each and every day to embody our mission.